Hey, if you're here because you want an unbiased Nitreo review and find out if it's legit or not, we've got you covered.
We've tested the app.
We've also looked into every forum where we could find people talking about Nitreo and we've put everything into a complete review.
By the end of this post you'll be able to decide for yourself if Nitreo is worth or not for you.
Table of contents
Nitreo Review
So far people seem to be super happy with Nitreo because they are among the only ones who can get results. 
For instance, here's how many followers one of their users had before using Nitreo.
And here's how much her account grew since she's using Nitreo. 
But not only the results is what makes people choose them, it's also their support team which replies immediately.
Now let's dive more deep into what is Nitreo, how does it work and what are the pros and cons of this Instagram growth tool.
What is Nitreo?
Before jumping into the actual Nitreo review, let's see what this tool actually is.
As it says on their website, Nitreo is a set of growth tools that helps you grow your Instagram organically.
We were a bit suspicious at first and we wanted to find out more.
So we've got in touch with Ellie Robinson, one of their customer success managers and convinced her to offer us an exclusive peek behind the curtain.
They combine real phones along with artificial intelligence and human touch to get real followers that will engage with your content.
In fact, here's a cool feature you might be interested in.
Their artificial intelligence system analyzes what are the characteristics of the people who engage with your profile the most.
Then their account manager jumps in and refines the people they engage with.
This means:
you don't get fake followers
you get followers that will actually engage with your content
your Instagram growth will look natural
Nitreo Review: Features
Nitreo is one of those Instagram tools that anyone can use (even if you're not tech savvy).
The whole setup takes just a few seconds.
First, you have to connect your Instagram to their service (no, you don't have to provide any password).
Next, you specify some targeting filters so that you pick up only followers that are RELEVANT to your niche.
For instance, you can specify the hashtags you want to engage with and based on that you'll also get improvement suggestions.
You can also choose the locations your ideal audience is in.
Or similar users that you want to "steal" followers from.
And you can also take your targeting at the next level by choosing exactly who you want Nitreo to engage with.
You can specify:
the minimum & maximum followers your target audience should have
how many people your target-followers should be following
how many posts your target audience should have
the level of engagement your target-follower should have
how recently has your target audience posted
the type of account you are targeting: business or personal
if you want to exclude accounts without a profile picture
Is Nitreo Safe?
As we mentioned before, Nitreo is not an Instagram bot.
They are using real phones, real IPs and account managers to engage with real people just as if you were doing it from your own phone. .
This means that there is zero risk of getting blocked or banned from Instagram.
We searched through all the Subreddits we could find.
We've scoured every Quora question related to Instagram growth.
We've looked into places where people complained before about other Instagram growth services.
And we couldn't find anyone who got blocked or banned from Instagram because of using Nitreo.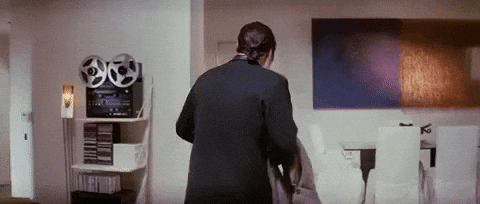 Is Nitreo a Scam?
We've put Nitreo to test with one of our own, private accounts and it worked as promised.
When we just started, the growth wasn't spectacular.
We've got a few followers, we've seen some growth, but we weren't quite sure yet if Nitreo is worth it or not.
But once their algorithm collected more and more data, we started not only to pick up more followers, but also more relevant.
And regarding the type of followers, we've got only 1 suspicious profile that had only 5 pictures, so we categorized it as "Maybe fake".
The rest of them were all real, with lots of comments and engagement on their posts.
Nitreo Pricing Review
Nitreo is affordable for everyone.
It starts from $29 per month (paid annually) which is less than a cup of coffee per day.
It's one of the most affordable Instagram growth tools (that are actually working!), especially when you take into consideration that they grow your Instagram 100% organically.
Their pricing is pretty straightforward.
They offer two plans: Essential ($29 / month) and Speed ($49 / month), if you pay annually.
Compared to the Essential plan, the Speed plan offers you:
Faster organic growth
Extra targeting features
Priority support
So if you want to get followers faster, the Speed plan is for you.
If you just want to test the water and see what Nitreo can do for you, you can choose the Essential plan.
We like their pricing structure because you can choose to pay however you like:
Monthly
At 6 months
And annually
Both plans come with a 14 days money-back guarantee.
We've tested their customer support as well and they're one of the fastest we've ever seen.
They immediately reply and assist you with whatever you need, including a complete refund if you aren't happy with the app.
Nitreo Discount Code
Looking for a Nitreo coupon code? We've got you covered 🙂
We've managed to get a sweet 20% discount. Use the code GROW20 at the checkout to pay 20% less for any of the plans 🙂
And don't forget: you can test Nitreo risk-free because they offer a 14 days money-back guarantee.
Nitreo PROS and CONS
Let's also compare Nitreo's advantages and disadvantages:
| | |
| --- | --- |
| PROS | CONS |
| 100% organic growth | No free trial |
| Real Instagram followers only | |
| Niche-relevant followers | |
| Real engagement | |
| 100% safe | |
| Hashtag targeting | |
| Location targeting | |
| Gender targeting | |
| Improvement suggestions | |
| Organic engagement | |
| Easy setup for everyone | |
| Artificial intelligence | |
| Good reviews | |
| Money-back guarantee | |
Nitreo Review: Final Thoughts
From all the Instagram tools we've tested, Nitreo seems to offer the most real engagement and real followers.
We love it and people around the Internet like it as well.
So if you want to grow your Instagram fast, but still at a natural, organic and SAFE pace, you should give it a try so that you never get blocked or banned.
Nitreo won't help you get millions of followers overnight, but it will grow your Instagram in a natural, organic way.